Who is the target market?
Intuitive Media provides a variety of marketing services for small businesses. From digital marketing, to website and SEO analysis, Intuitive Media provides support for all kinds of modern marketing. Intuitive Media mainly serves small businesses and organizations looking to improve on their marketing. Developing digital marketing agency for small businesses is one of Gavamedia's specialties.
How does GAVAMEDIA work with Intuitive Media?
GAVAMEDIA works closely with Intuitive Media as the provider as some of the services. When clients of Intuitive Media need a new website, Intuitive Media sends those clients to GAVAMEDIA. We work with Intuitive Media and their client to make sure that they get the website they want. GAVAMEIDA provides SEO services, website updates, and even training for Intuitive Media's clients.
How do we prove this is a credible Digital marketing agency for small businesses website?
We feature a through and deep testimonial on the home page from a happy client.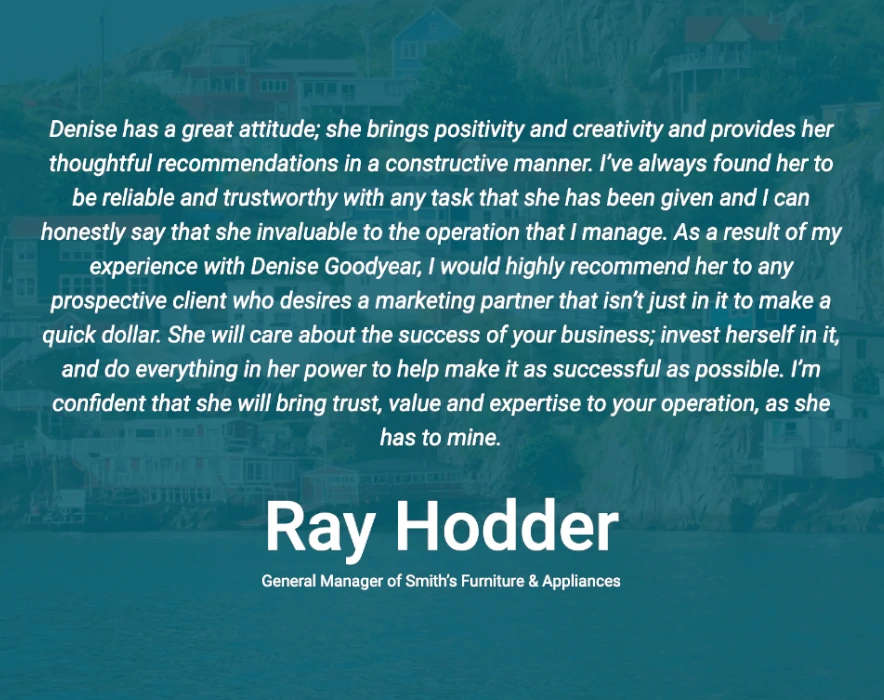 In the footer, we also feature some of the organizations that Intuitive Media is a member of or who they have worked with.

We also have a detailed about page, which features information about Intuitive Media including its founder, Denise Goodyear.
How do we showcase their services?
We have a comprehensive services page which lists in detail all of the services that Intuitive Media provides. This page is quite in depth. It features step-by-step lists of services that clients can expect from what Intuitive Media provides.
We also included a separate page for training services that Intuitive Media provides. Training is a big part of what Intuitive Media does.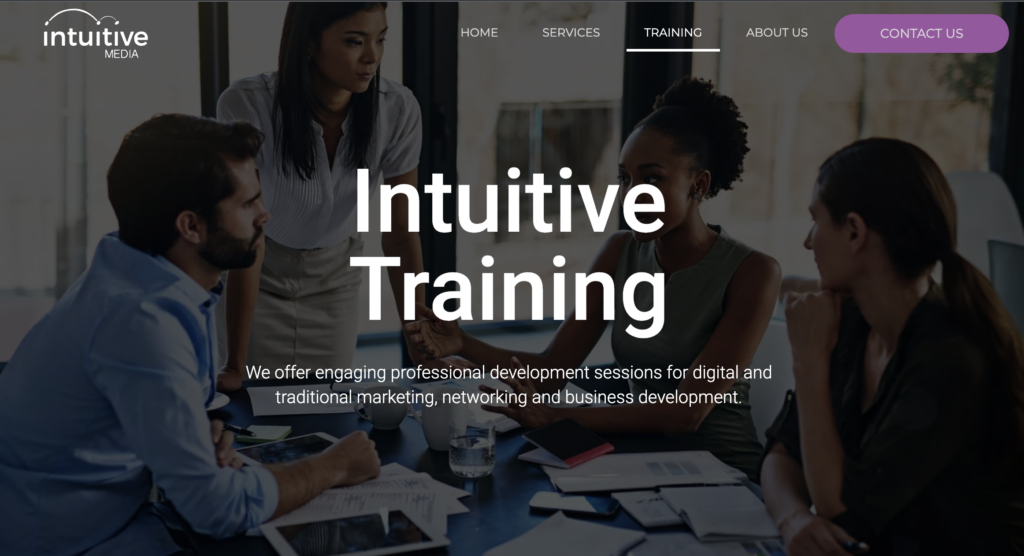 This page lists a variety of training packages that clients can sign up for. Training sessions are broken down into length, so clients can know exactly how long a training session can last.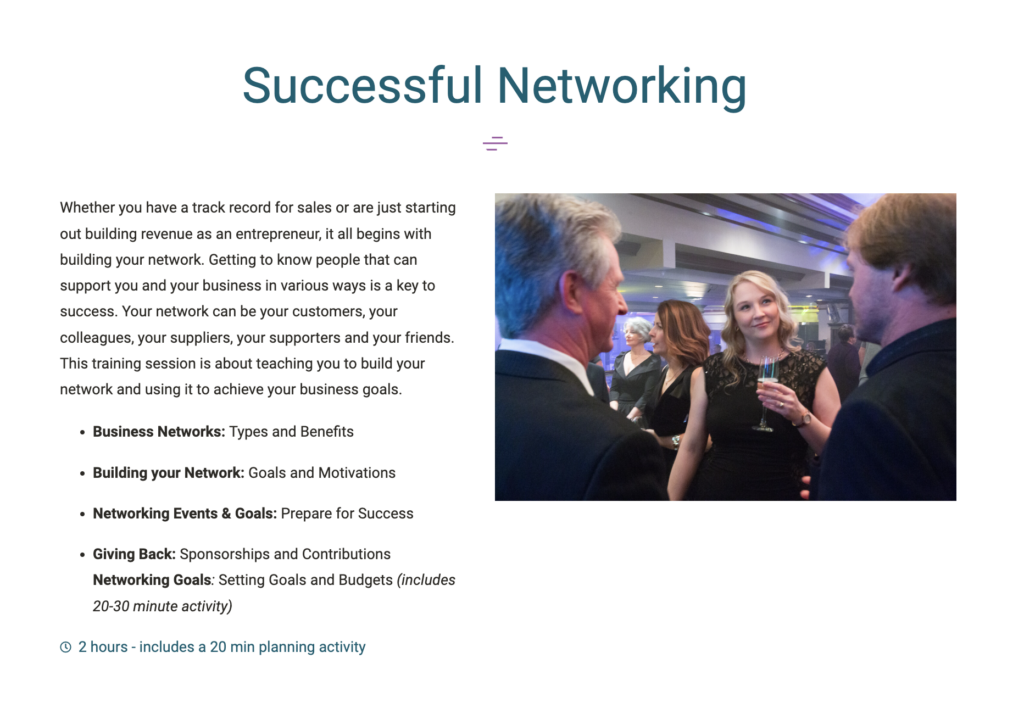 How do we improve signups?
We display the "request a quote" in the footer, which means it's available on every page, making it simple to find for users who are looking for a quote. We also included a very basic contact form in the footer to make it easy for people to get in touch with Intuitive Media.
What ways do we showcase their story?
The about us page features details about Intuitive Media, and its founder Denise Goodyear. This includes specific details about Denise's experience in marketing. We also list some of the organizations that Denise is a member of.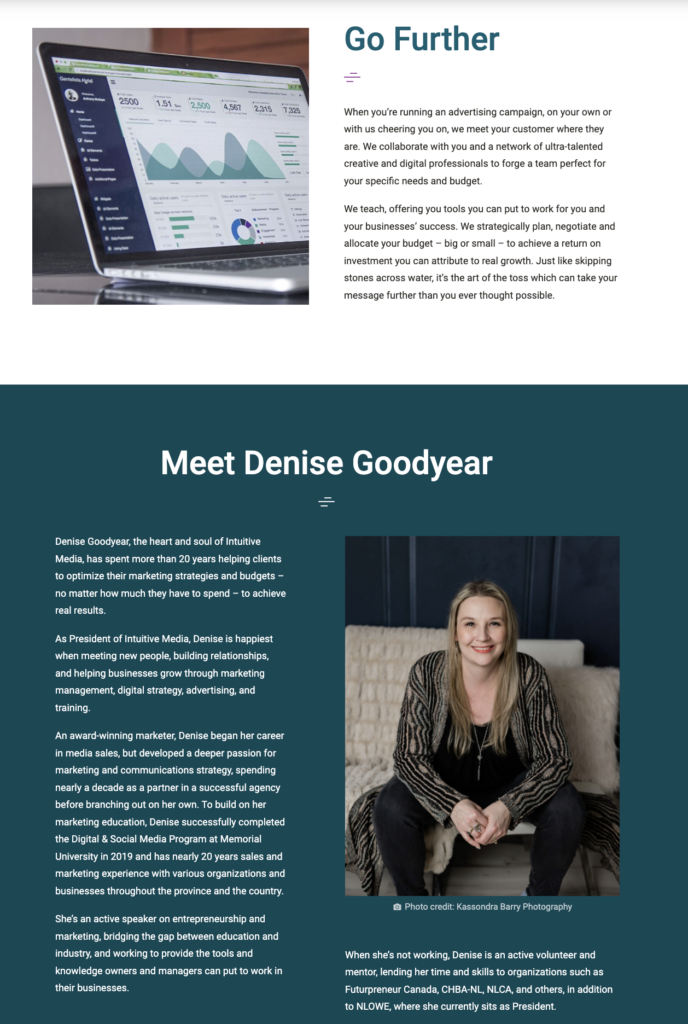 Digital marketing agency for small businesses
GAVAMEDIA specializes in all kinds of websites, including digital marketing websites. Contact the support team today.
Visit the site: intuitivemedia.ca