An existing website that we improved
PhysioSense is a physiotherapy website design that GAVAMEDIA took over from a different company. Another company built the PhysioSense website, but stopped being responsive. The staff at PhysioSense needed changes on the website, and their old website developer would never respond in time. GAVAMEDIA was able to take over this website, and has helped update and maintain it ever since.
Professional email services
PhysioSense wanted a more professional set of email addresses. They no longer wanted to be using a mix of Hotmail, and Gmail addresses. GAVAMEDIA helped setup an email address for the entire staff at PhysioSense, and even helped connect Outlook to these new addresses.
Who is the target market?
PhysioSense is a multidisciplinary healthcare and wellness clinic in the Niagara area. They provide physiotherapy, massage therapy, orthotics, and more. With multiple locations, PhysioSense serves a large part of the Niagara community.
How do we prove this is a credible physiotherapy website?
The services that PhysioSense provides are clearly listed in a dropdown menu at the top of every page. We also included maps of their locations at the bottom of every page, as well as addresses, phone numbers, and even business hours.

We also included a dedicated about page, which highlights the story behind PhysioSense, as well as information about the founder.
How do we improve online booking?
We recently added online booking to the PhysioSense website. People used to have to call to book appointments, which was time consuming for both staff, and clients. GAVAMEDIA integrated their website with the Practice Perfect EMR system. This allows for online booking directly on their website.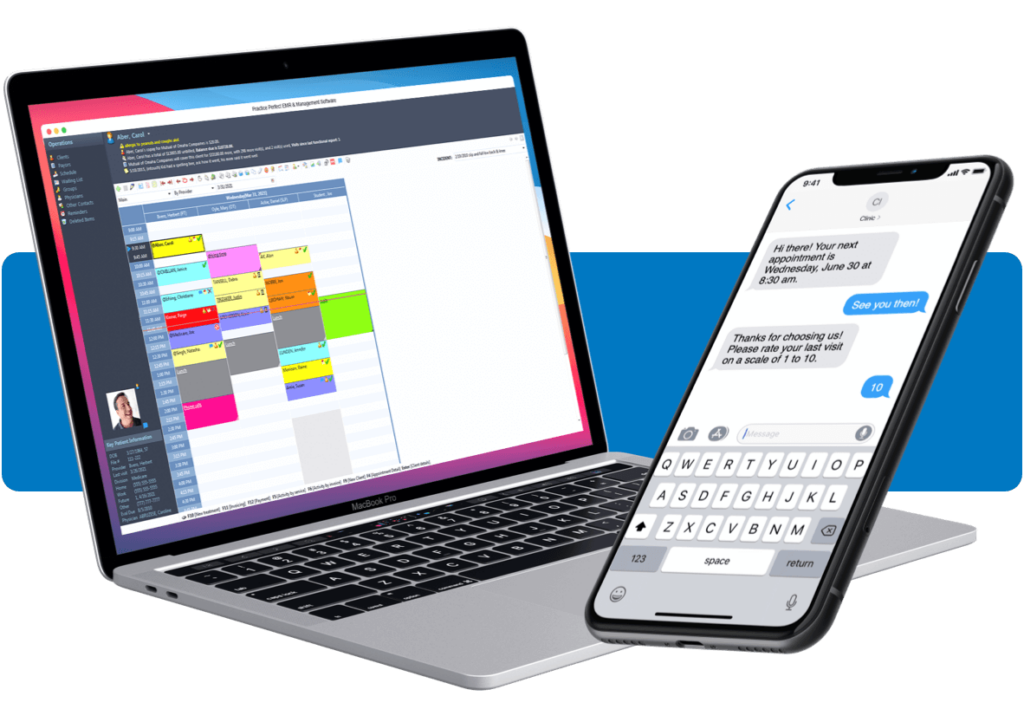 This has hugely improved the overall booking process. Clients no longer have to call to make appointments.
How do we show their available career listings?
As with most health care clinics with multiple locations, hiring new staff can be an important part of the business. We have a careers page in the header dedicated to listing the current career postings.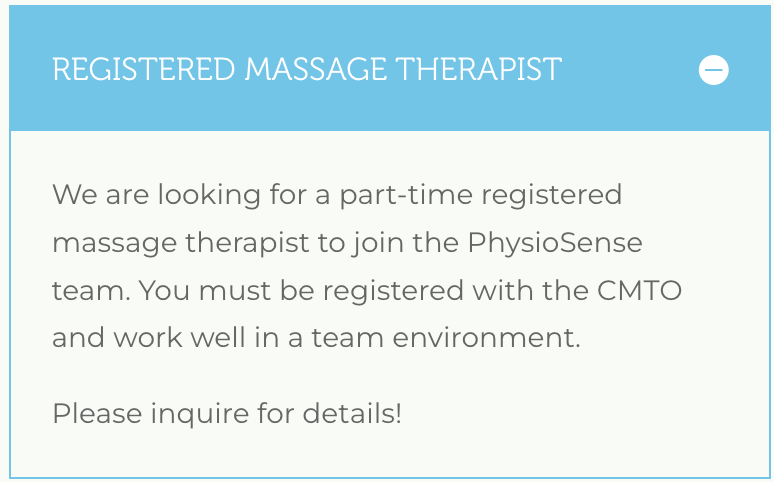 PhysioSense can add or remove available postings at any time. Interested applicants can fill out a form right on their website to apply for a job. Job submissions are emailed to the PhysioSense staff right away.
How do we showcase their services?
PhysioSense provides a large number of different healthcare services. To help visitors find the service they're looking for, we have a page devoted to listing all of their services.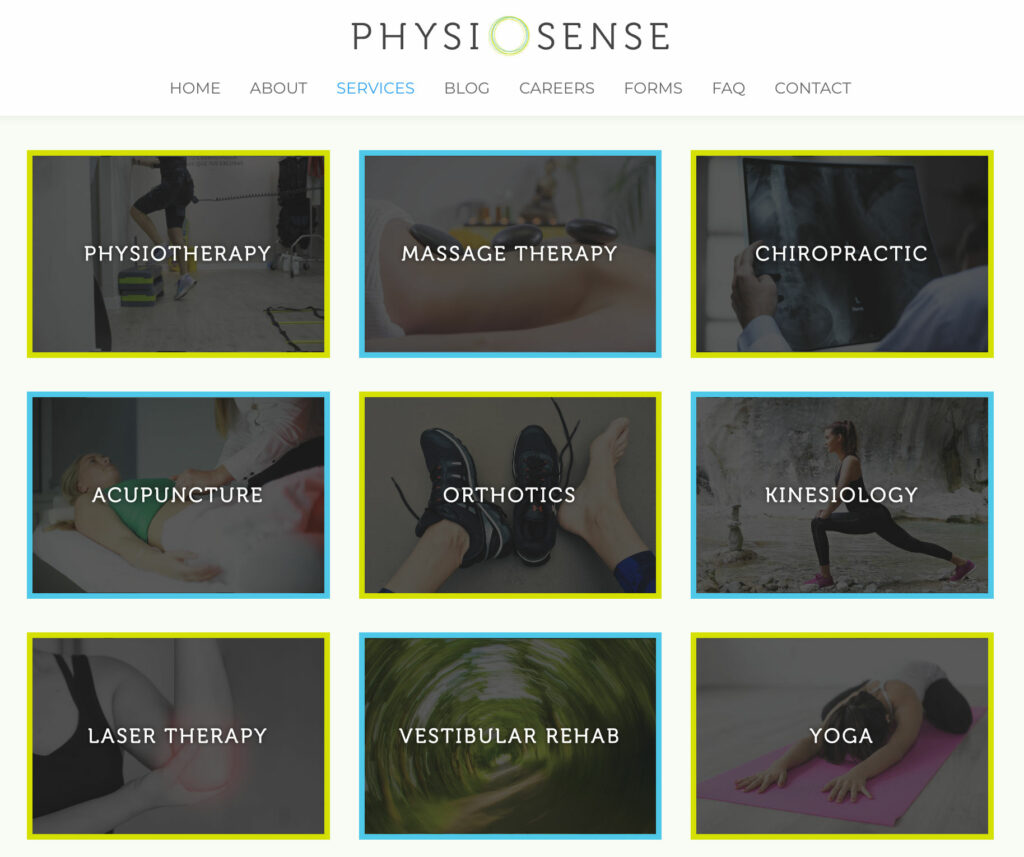 Each service is given its own separate webpage. Each service page features a detailed writeup of what exactly PhysioSense will cover. All the services are all listed in the header at the top of every page, providing quick and easy access.
physiotherapy website design
GAVAMEIDA builds websites of all different kinds, including a physiotherapy website. Contact our friendly support team today.
Visit the site: physiosenseniagara.com