Building a Microsite for The Ask Team
We were tasked with building a Realtor Microsite for The Ask Team, a real estate brokerage in Newfoundland, Canada. The purpose of this site is intended to change over time. It is to showcase seasonal events and promotions for The Ask Team.
Who is the target audience?
As always with real estate, the target audience includes buyers and sellers. The Ask Team is located in Newfoundland, Canada. Because this was a promotion, this microsite was publicized at a live local, and intends to be marketed on the radio, and possibly even television in the future.
What is a Realtor Microsite?
A microsite usually consists of a 1 or 2 page website, with a very specific goal. In this case, this was to promote a performance guarantee for this real estate brokerage. The microsite should be consistent with your current branding. A microsite can be a good idea to promote one high profile listing, or an open house, or a different event/promotion.
Why is a video a good idea?
This microsite includes a video where Jason, from The Ask Team, is explaining their current promotion. A video can be a much more interesting way to capture the attention of the audience, compared to just text.
How can a promotion can help engagement?
The purpose of The Ask Team's microsite is to promote their performance guarantee. This is a promotion where the buyer or seller are receiving some guaranteed benefits for $2,500. Promotions like this attract more buyers and sellers to your website. A microsite could be a great way to showcase this. A real estate microsite like this could bring in some new clients, especially when the microsite is advertising a promotion.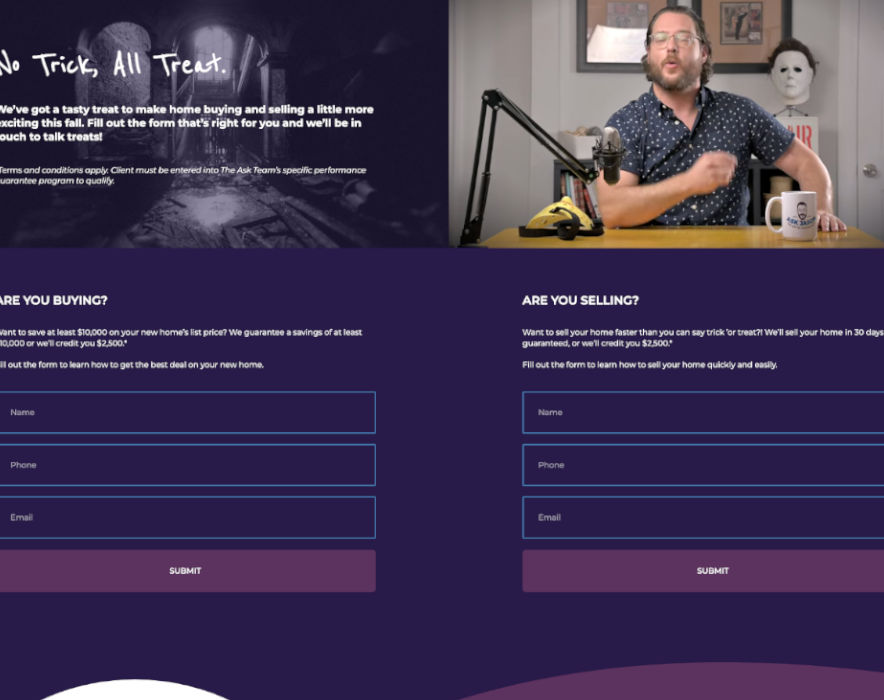 Why use a separate form for buyers and sellers?
We created two different forms for people interested in this microsite's promotion. This makes life easier for the realtor, because they can easily see if this is a buyer or seller. Submissions will be emailed automatically to the realtors at The Ask Team, with the appropriate subject stating if the information was for a buyer or seller. All forms are automatically saved in the back end of the website. This helps if the original email gets lost, because it can be recovered from a secure location on the website.
Why are SVGs great for resizing photos?
What is an SVG? An SVG is a Scalable Vector Graphic. This is very different from a jpeg, in that it scales or resizes without losing quality. We use SVGs whenever we can for logos or graphics, such as the footer on this microsite.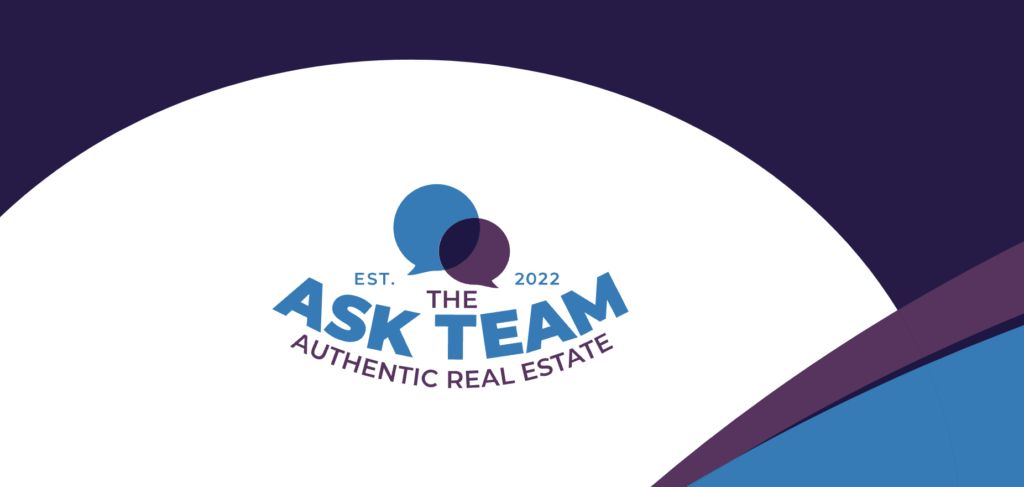 This footer will shrink and grow depending on the size of the screen. Someone with a very large, high quality monitor will see the footer in very high quality. Where as someone with a very small monitor will see it in high quality on a small amount of space. Best of all, it'll look good on all screen sizes.
How can a seasonal microsite help keep your website fresh?
The purpose of this real estate microsite, is to change over time. The original build for this one page website, was for Halloween.

A microsite like this can change over time depending on the seasons and holidays all throughout the year, such as Christmas, New Years, Valentines Day etc. We also made the domain name a subdomain "treat". A subdomain is a website address that is tacked onto the beginning of your domain name. The normal domain name for The Ask Team is simply theaskteam.ca, but the microsite has a URL of treat.theaskteam.ca. This is called a "subdomain", and allows you to separate a seasonal promotion from the rest of the website.
How can Building a Realtor Microsite help you?
A microsite can keep things simple. No headers with multiple links, no blog posts, no listings, etc. A microsite is very focused and shows just a few simple points to get the idea across in a much smaller way. A subdomain like this can help with SEO (Search Engine Optimization). This is because a subdomain is treated differently compared to a regular real estate website. This microsite is treated almost like it's owned by someone else. So it's a good opportunity promote the main website from a different domain name. All of this can help improve your SEO for your main website.
Visit the site: treat.theaskteam.ca