Outport Realty is a Real Estate company servicing people in Newfoundland, but mainly in the Twillingate, Newfoundland area which is located in central Newfoundland. Developing a Canadian website for real estate development is one of Gavamedia's specialties.
How do people search for listings?
We made it very easy for people who are buying a home in central Newfoundland to search for their future home. On the home page, we added a "featured listings" area showing the top properties that are listed. These are real properties someone can purchase and once you click a property, it will open the listing right away for easy access. These featured listings can be found also on the "Find a Home" page. The default view also shows Outport Realty's featured listings.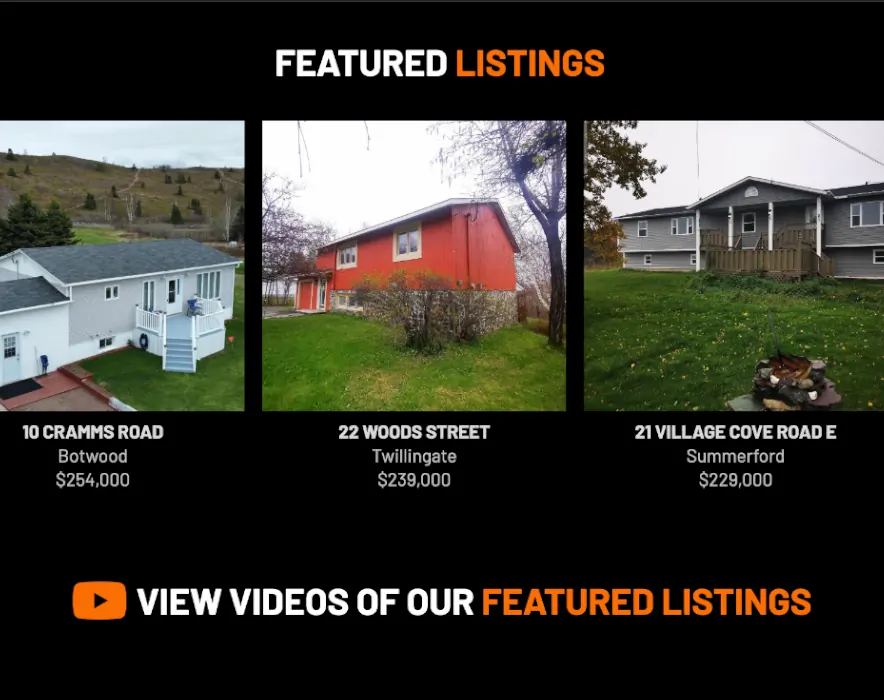 To keep it simple, we have it only showing three houses at a time but they do animate, sliding to more properties that are available. This allows for a clean look but lets the user see more on the page without it taking too much space on the home page. If someone wants to see even more properties for sale, in the header theres an option for "Buying a home", and that will take them to a whole separate page that shows them all the available listings.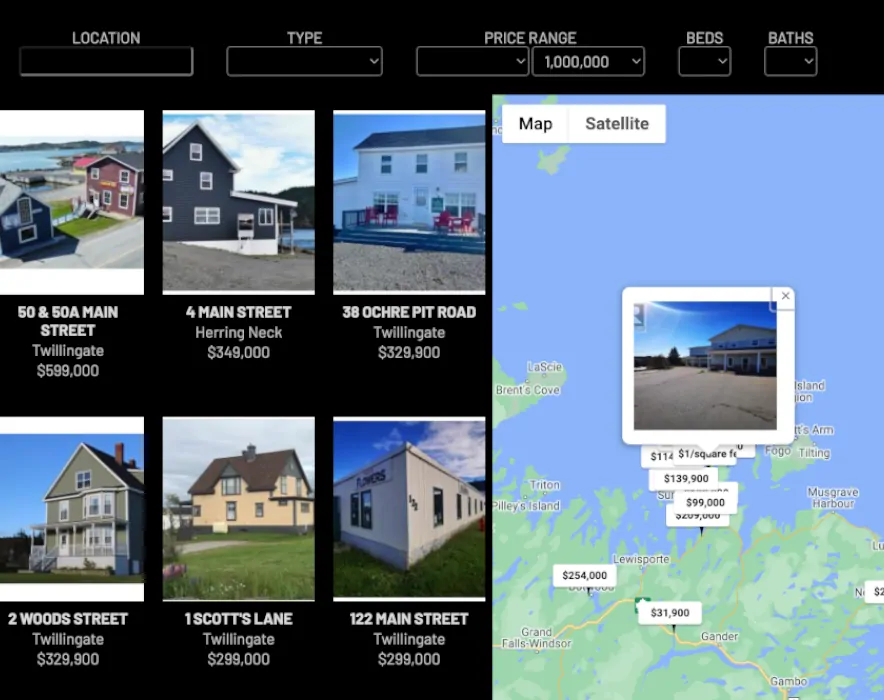 How do 3D models of homes appear on the website?
Some listings are integrated with Matterport or other 3D modelling platforms, showcasing the 3D model right on the page.
How do we showcase listing videos?
There is a link to Outport Realty's YouTube Channel right on the homepage.
How do we display popular areas near me?
The footer displays a list of the most popular areas that Outport Realty services under the "Find a Home" section. Clicking on one takes you to the listings for that area.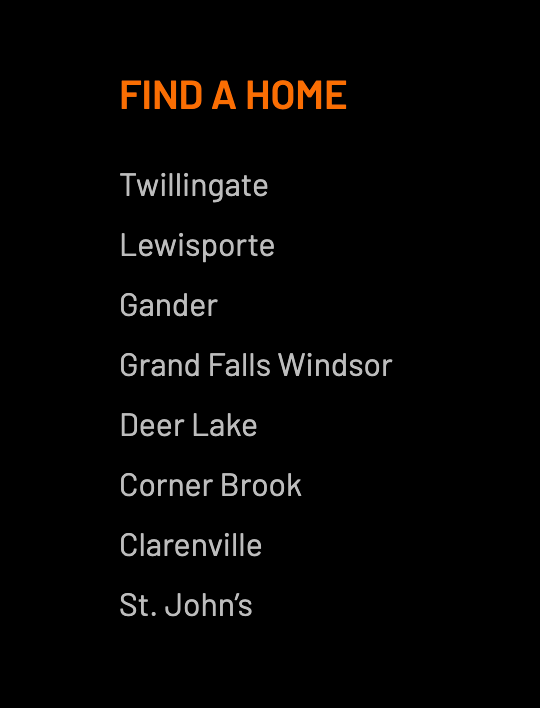 How does searching work on the website?
Searching for new listings can be done on the "Find a Home" page under the "Buy/Sell" tab in the navigation menu. We have included a variety of ways to make it easy to find a property. if someone knows the address of the property, they can search for the exact location. You can also search for a different type of property as well between four options, all residential, single family, multi-family or condo.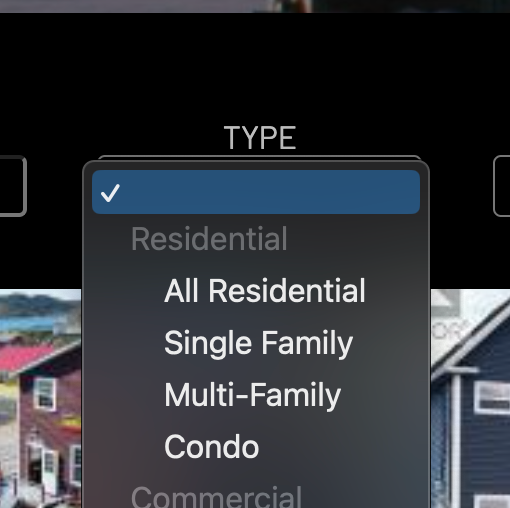 Our multi-family search technology is unique to GAVAMEDIA. A lot of realtors don't like to mention listings because they miss out on sales. Other realtors will categorize a home such as two kitchens, seven bathrooms, four floors as a single family home. This is not accurate! So GAVAMEDIA's search technology looks for homes that are categorized as multi family, but also includes homes that are categorized as single family, but have multiple kitchens and multiple bathrooms. People can also search by bedrooms or baths.
Do we have a mortgage calculator?
Yes. Website visitors can get an estimate on how much mortgages can be for their dream home. Can enter the amount, downpayment, interest rate, mortgage period and give them an estimate on how much they will be paying.
How do we convince people to sell their home on outport realty?
On the "Sell Your Home" page, theres a detailed list of different reasons why selling your home with Outport Realty is a good idea.
How do we showcase the team?
We have a dedicated page for the team with a photo, bio and contact information.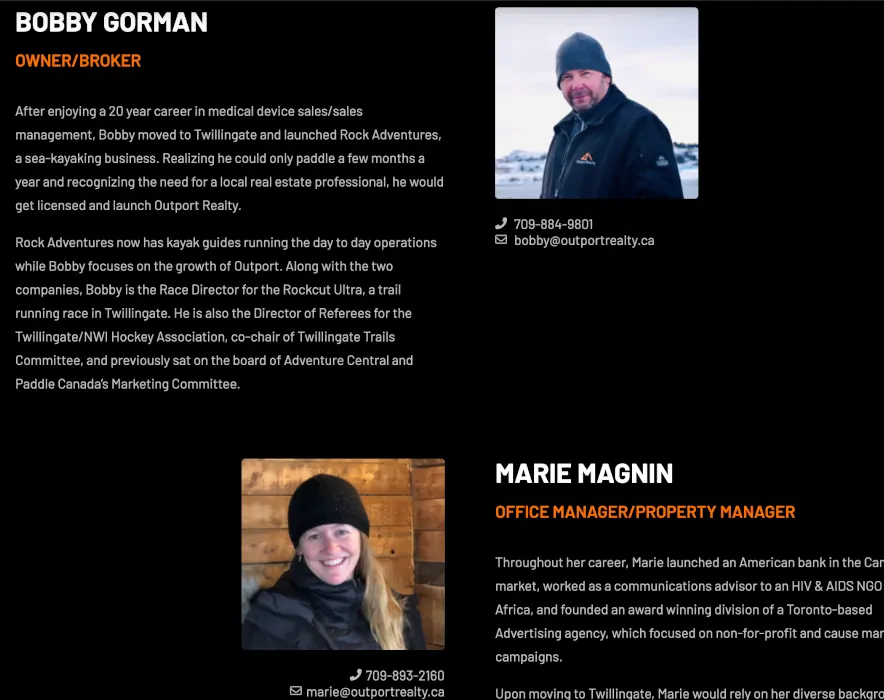 How do this brokerage recruit other Realtors?
We built a dedicated "Join our Team" page that showcases all the benefits of joining the Outport Reality page. The page lists all the benefits that Outport Realty offers.
Outport Reality has a scholarship program for people that join their team and they have a dedicated page under "Who We Are" tab where people can visit it.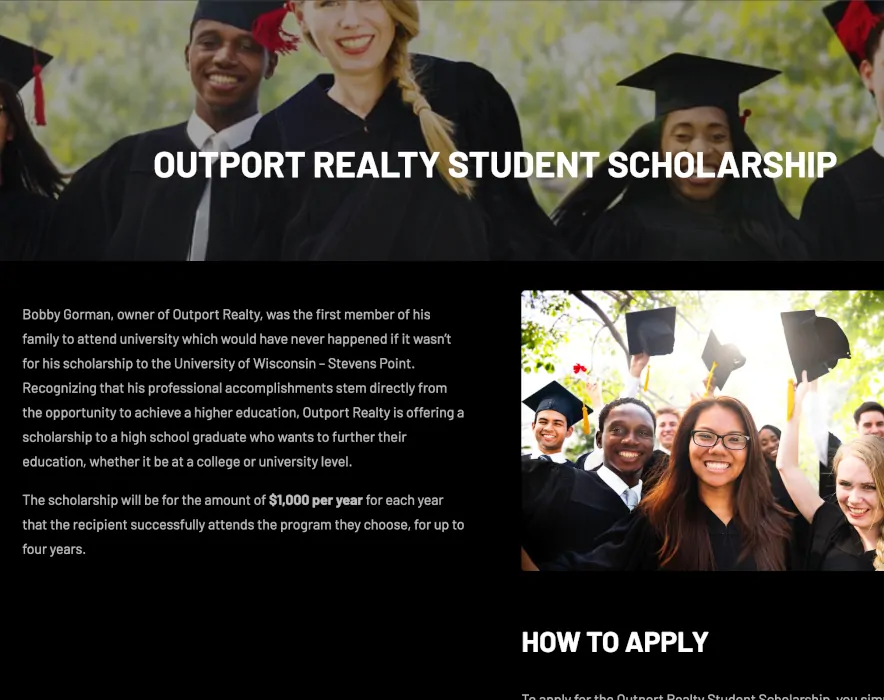 How do we show property management services?
We showcase a list of all the services they offer. We made the list of services look similar to the logo to make the website look more consistent.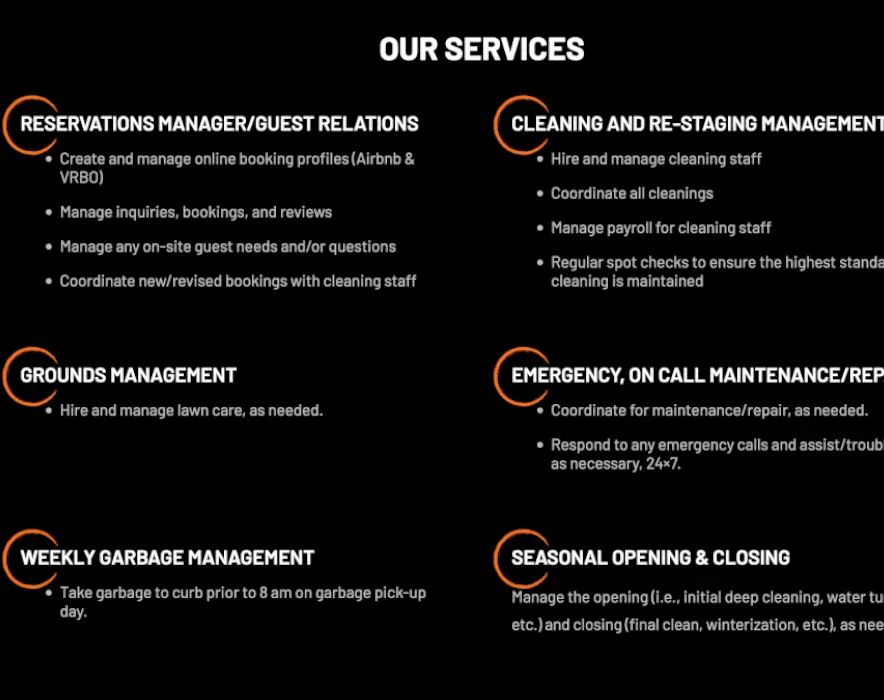 We also showcase Air BNB listings under Our Properties.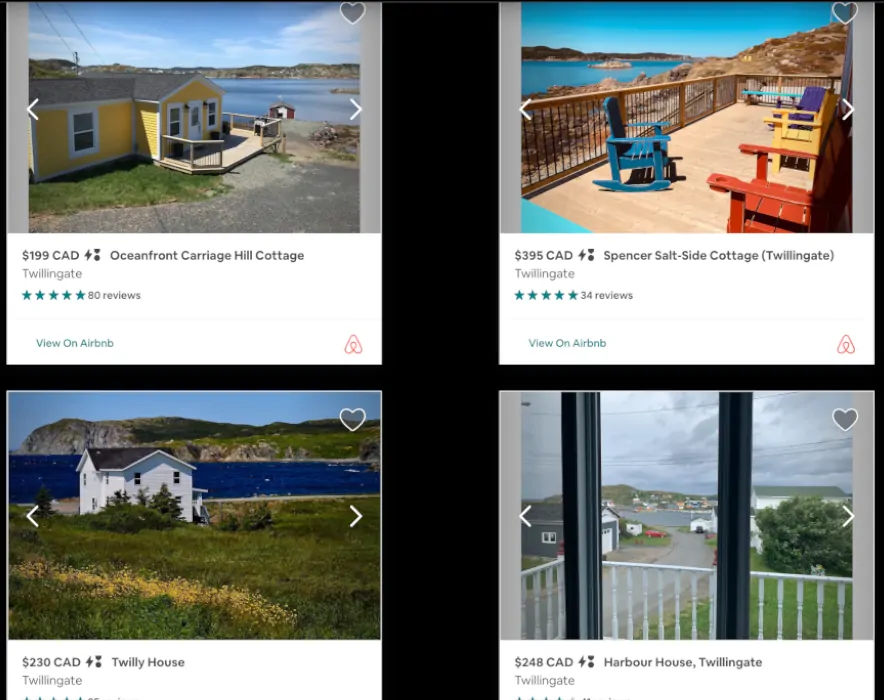 How do we show real estate news on the website?
We have a dedicated page for local real estate news.
These aren't just relevant to people in Newfoundland but relevant for people all over Canada. This makes the website a good spot to get new real estate information.
How does someone become a client for Outport Realty?
The "Contact Us" page is a good place to get new leads. Simple form that can be filled out. Also a form is available on listings on the "Find a home" page.
Visit the site: outportrealty.ca