Galway Living is a site that GAVAMEDIA did not build ourselves. Galway Living was unhappy with their existing website developer so we have come in and taken over the maintenance of this website that someone else built. This is something that GAVAMEDIA does quite often. If your website isn't being maintained up to your standards, this is something GAVAMEDIA can come in and do to the website and make sure it is preforming the way you like. Rebuilding a land developer website is one of Gavamedia's specialties.
A unique feature of this website compared to others is the video that appears at the top of the home page. This is a commercial showing the Galway neighbourhood and all its features. This is a commercial that GAVAMEDIA actually created for Galway.
Who is the target market?
Galway Living's target market is for people who are looking to build their dream home in a developing community. Galway is a new area being developed in the west end of St. John's, Newfoundland. This website is intended to promote the Galway area by showing what homes are for sale, as well as things to see and do.
How do we prove this is a credible land developer website?
We display the current listings that are available on Galways home page. As well as being linked to the actual REALTOR.ca for more information about the site. We also show the community plan, as well as the shoppes, and also have a section for photos of homes that have been built and sold by Galway. There is also a news and updates page that talks about whats new in the Galway area.
How do we showcase their community plan?
We have a dedicated page to showcase the community plan for Galway.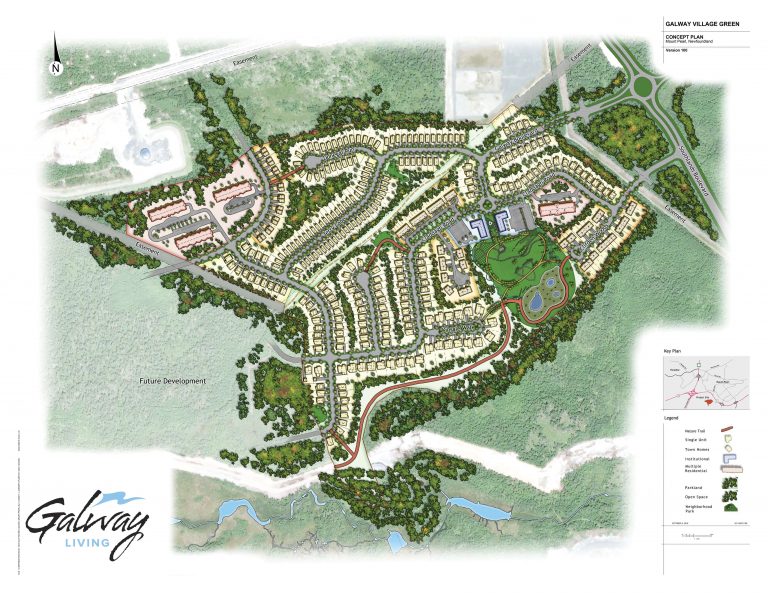 How do we display the Shoppes at Galway?
We have a page that shows the shoppes in the Galway area. On the page is a list of many shops that you can find and pictures of the shoppes themselves, as well as other businesses that are coming soon.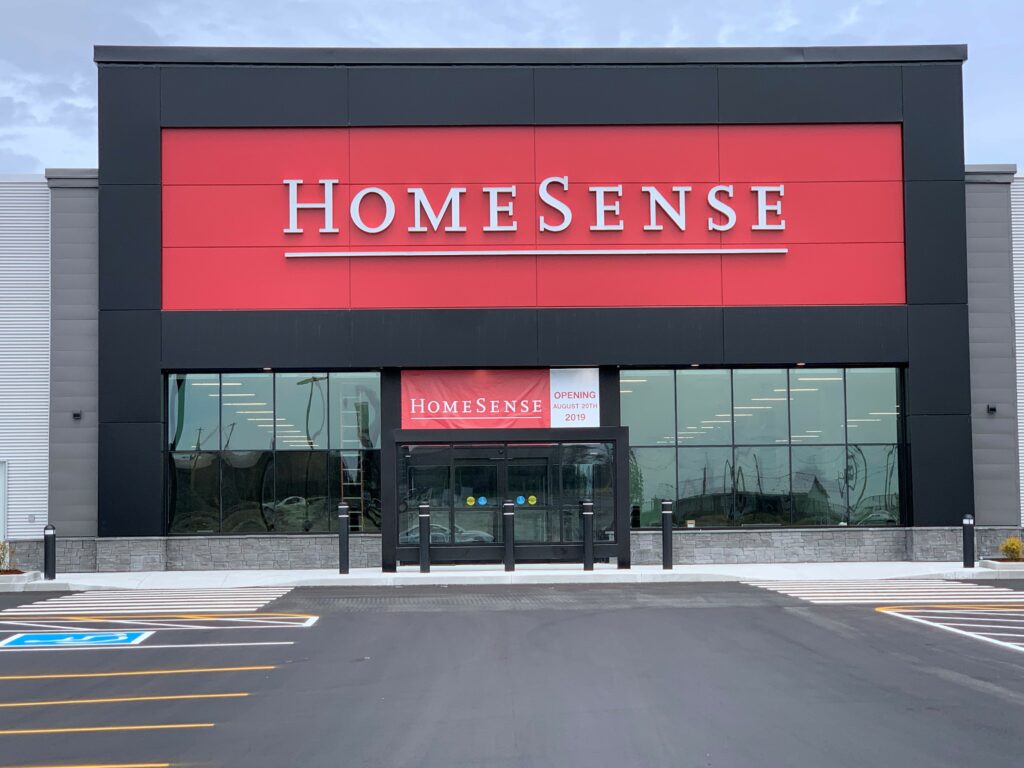 How do we show the current listings for sale?
We have a separate page for listing all the homes available for Galway. We show these homes in a visual way with photos, prices, address, etc. We have all the homes linked to the REALITOR.ca page so you can learn more about each listing.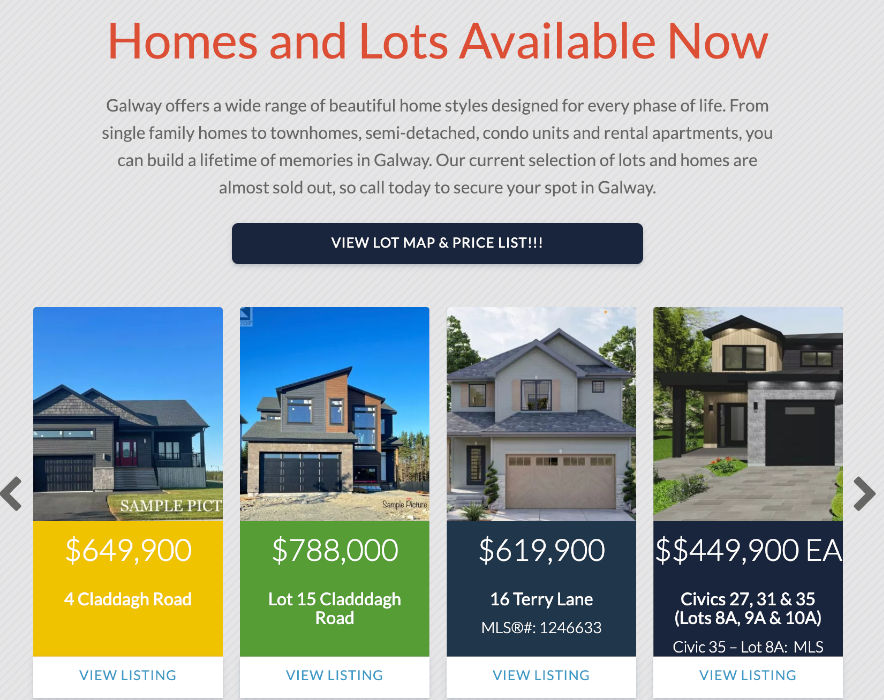 How do we list the homebuilders?
We have a page that lists all the Homebuilders that are involved in developing Galway Homes area. We display their logo and give a brief writeup about each company as well as give their contact information. Each homebuilder has their own separate page on the Galway Living website. This page features photos of their recent work. The page also includes a promotional video for the home builder.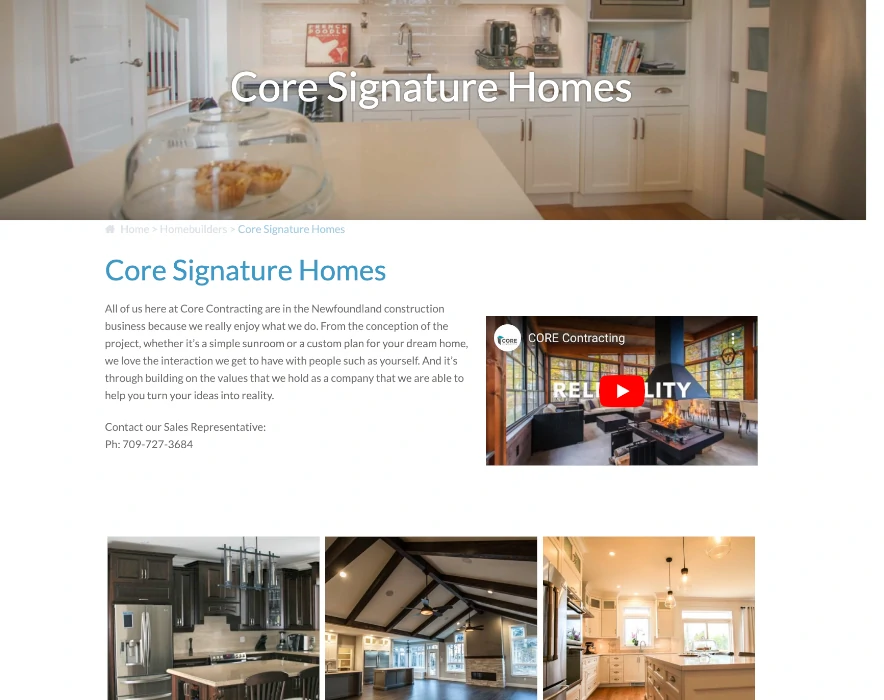 How do we show the previously built homes?
In the header we have a tab for the Gallery page that you can access no matter which page you're on. You can view many of the past homes that were built and sold by Galway. Visitors can view these photos in a higher quality by clicking on each individual image.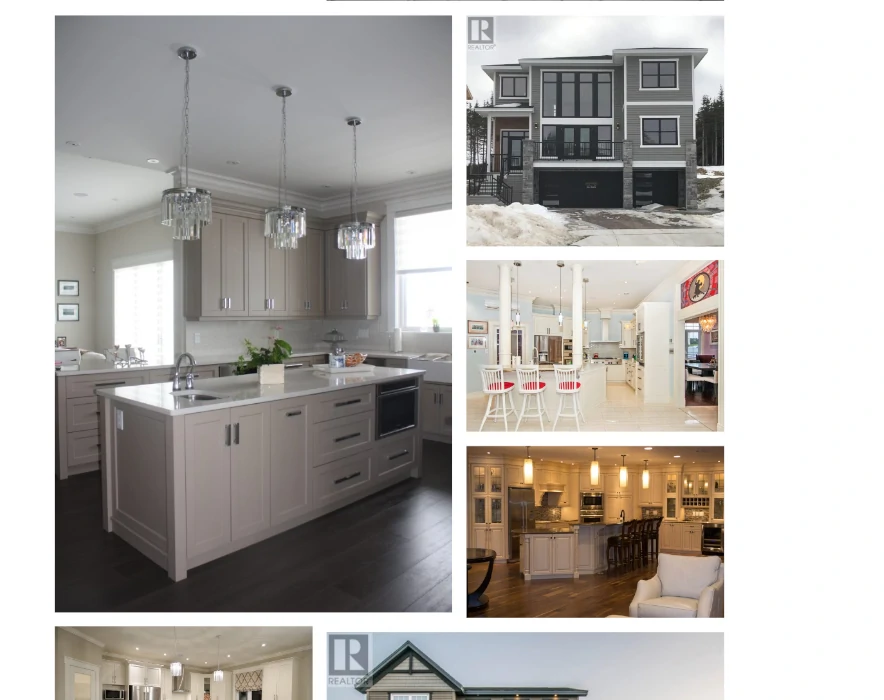 How do we show news and updates?
We have all the latest news and updates under the "news and updates" tab to list whats new in the Galway community. The owners of Galway Living can easily create their own news updates at any time and they'll appear here on the website. The content varies from a new business opening to a new park. Visitors can click each post and see a whole page writeup about that piece of news.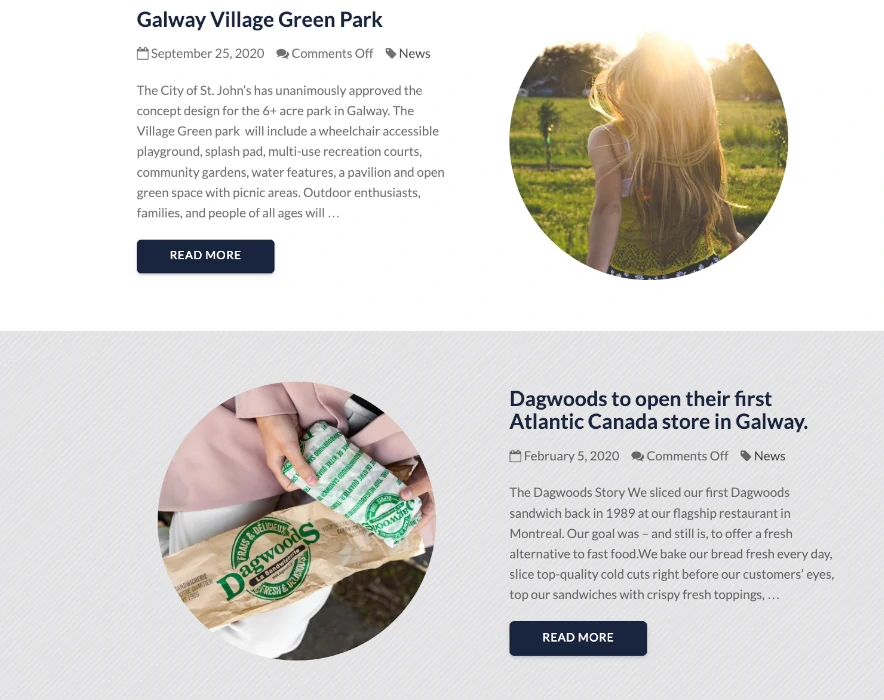 How does Galway Living add or remove listings?
The website has a number of listings for sale in Galway, by a variety of different realtors. Galway Living can add or remove them at any time themselves, which is important for a land developer website. They can add or remove their own photos, and link directly to the REALTOR.ca listing page. Their changes are reflected on the website instantly.
Land developer website
GAVAMEDIA specializes in all kinds of websites, including land developer websites. Contact the GAVAMEDIA support team today to enquire about rebuilding a website.
Visit the site: galwayliving.ca