An existing website that we rebuilt from scratch
The Winterset in Summer Literary Festival already had a website, but they weren't completely happy with it. The old design didn't look very attractive visually, With too much text and information crammed into a small space. This old website did not exactly have the best literary festival web design features.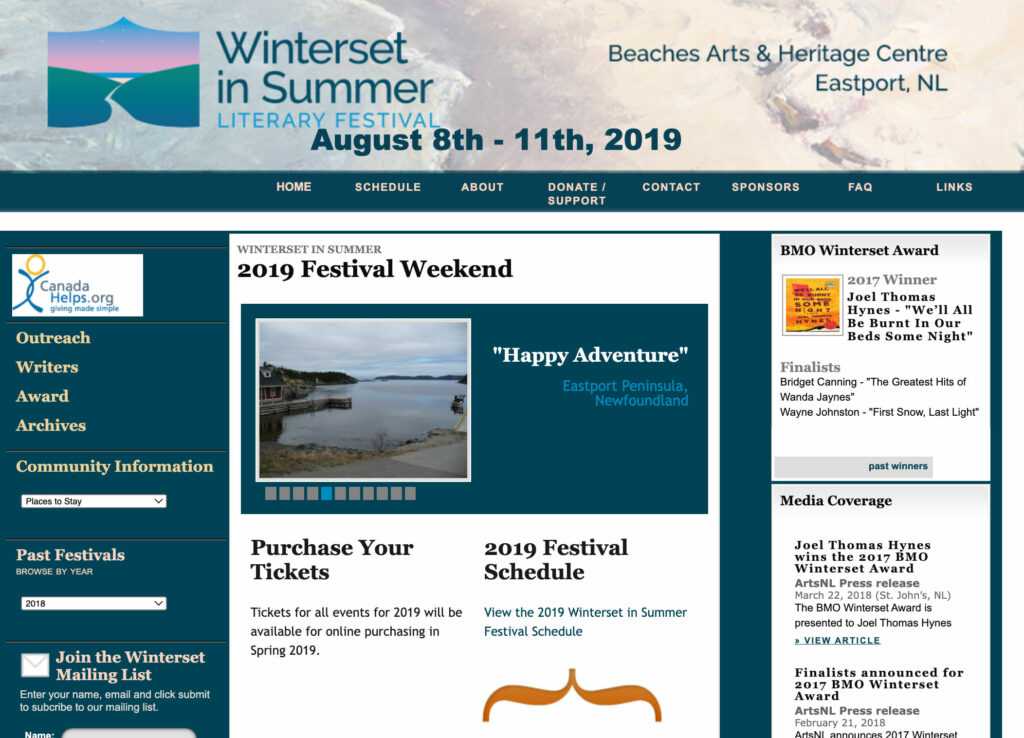 The website was also not mobile optimized, meaning most website visitors could barely use the site on mobile. The old website was also very difficult for the staff to maintain, as it was custom built without a content management system like WordPress.
The new website that we built for the Winterset in Summer Literary Festival is much more visually appealing, with large photos, and content split up into smaller, easier to read sections. We built the new website with WordPress and Elementor, making the new site much easier to maintain.
What do we do to improve ticket sales?
The old website did not do a great job convincing the visitor how impressive this literary festival can be. We now list all of the events in a much more visual way, and include buttons to buy tickets at the top of every single page. Are use of high quality photos and better explanations, about events helps the public understand what the festival is about. The old website made it difficult to find where to buy tickets for their upcoming events. All the links to buy tickets take the visitor to the official event bright page for Winterset in Summer.
How do we display what's new, and what's old?
We created a dedicated news page that acts as a blog for showcasing any kind of literary festival news. It was also important to Winterset that we also display all of their old archives. This includes newspaper coverage going back to 2009, as well as past winners, etc.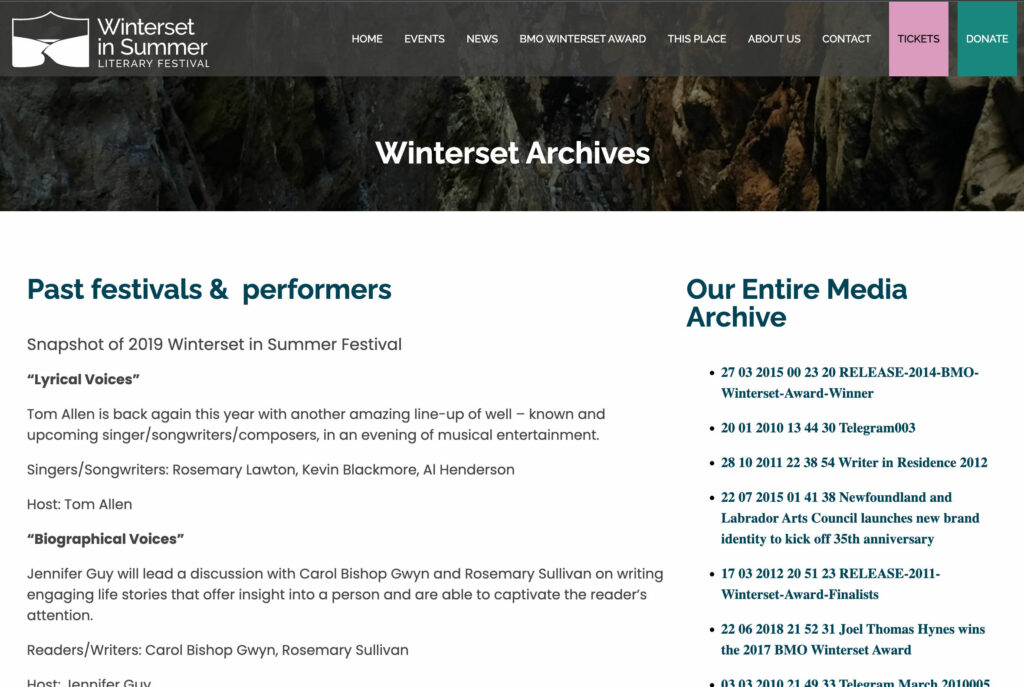 We custom built a plugin for Winterset to display a list of all the PDF files stored on the website. These PDF files are how Winterset stores their old articles.
How do we list their board members?
The about us page was the perfect place to display the current board members. We included photos of the board, including all of their names.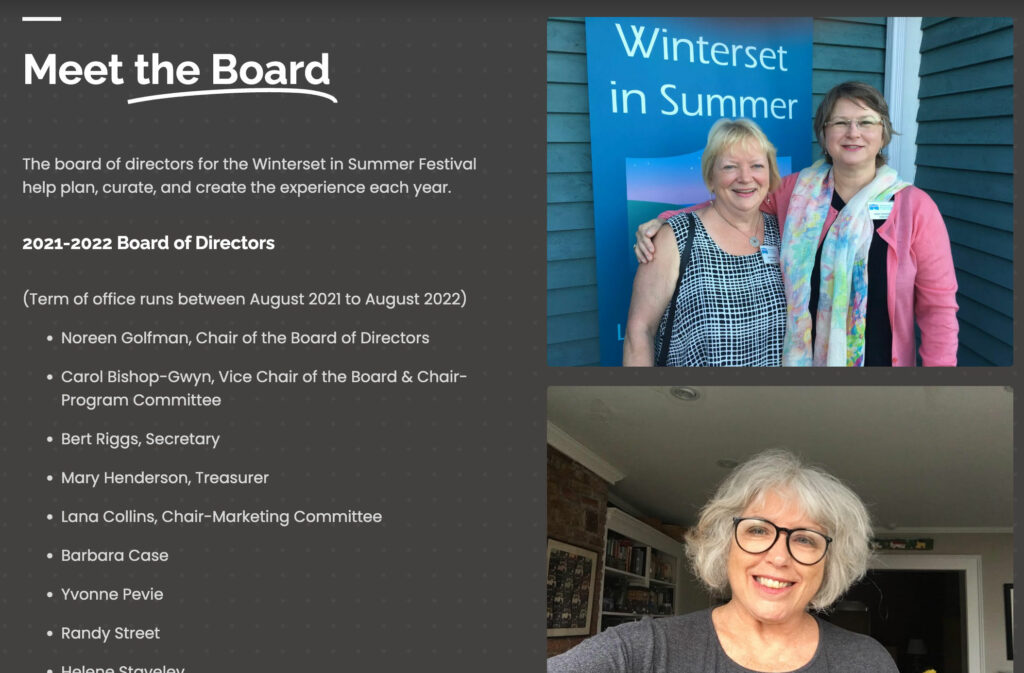 We also list all the past board members, dating back to 2009. To optimize the space, each year is broken down into whats called an accordion menu.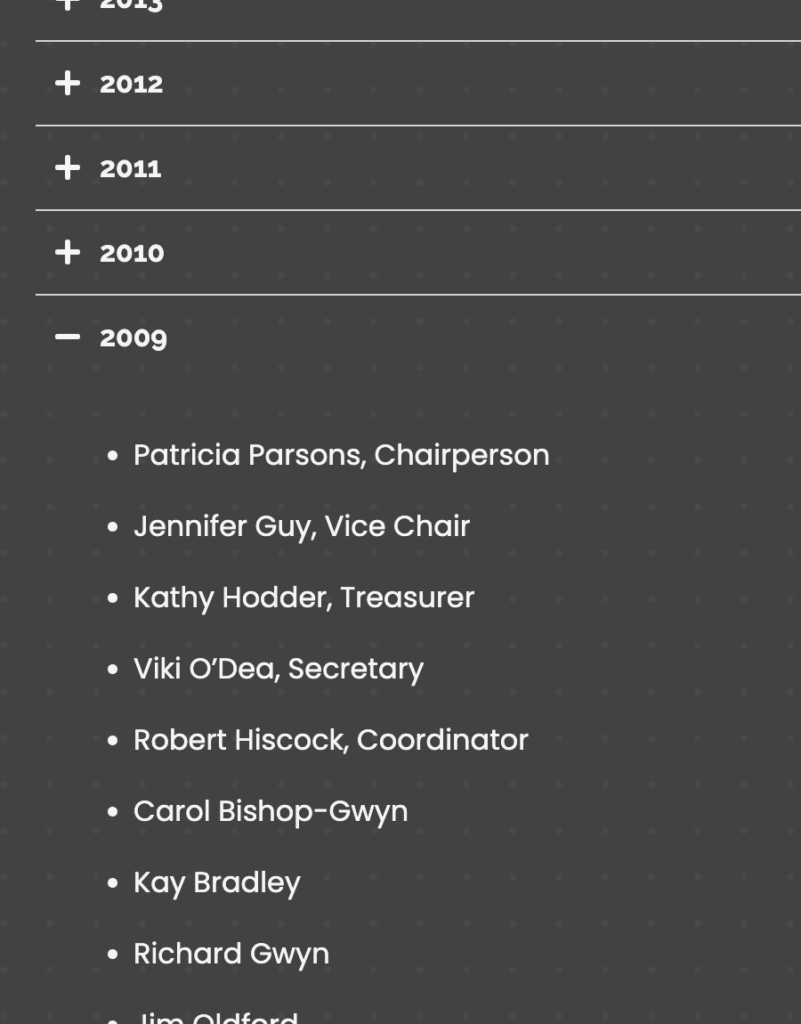 This allows a user to display only the information they choose to view by clicking on individual years to show the board members at a time.
How do we showcase their events?
We have a dedicated events page, easily accessible from the top of the website. This page lists all of the events, dates, and times.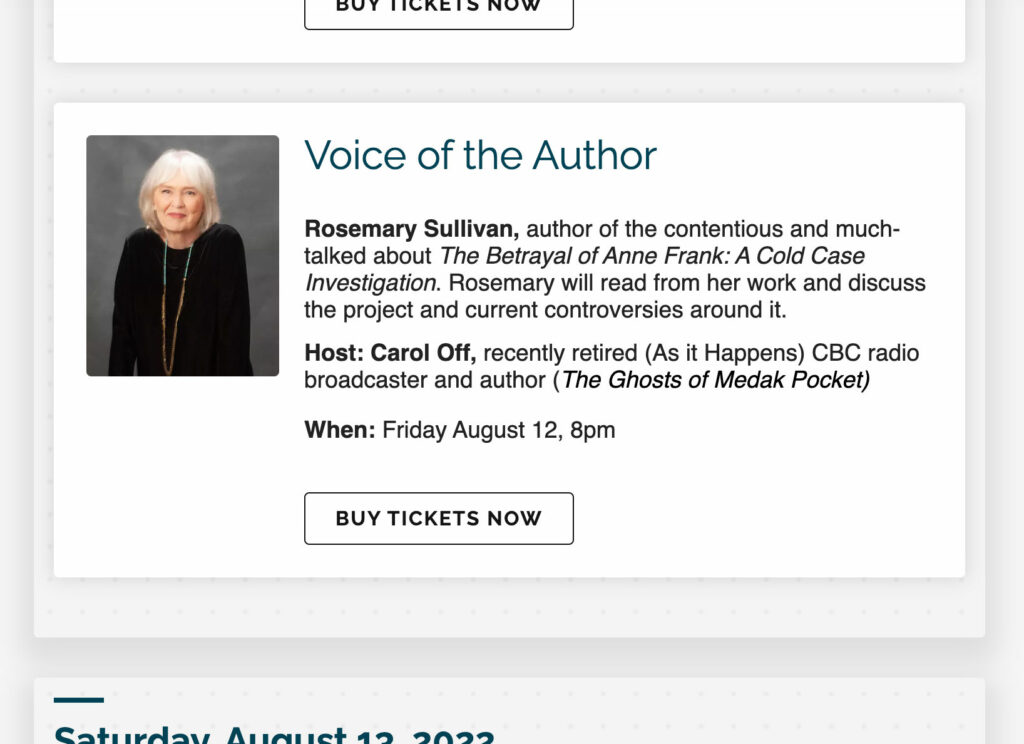 Every event includes a link to buy a ticket, as well as a detailed description and photo explaining what the event is. After some training from GAVAMEDIA, Winterset has been able to maintain this list of events themselves. But we are here to help, whenever they need it.
Literary festival web design
GAVAMEDIA can custom build event or convention websites of all kinds. Contact our friendly staff for a quote today.
Visit the site: wintersetinsummer.ca