An existing website that we improved
Yogaventure Tours is a company that came to us with an existing website that was very slow and was outdated. We worked with a Canadian graphic design firm to develop a new look and logo for Yogaventure Tours. We also simplified the navigation menu system as well as the e-commerce shopping experience. Yoga instructor website development is one of Gavamedia's specialties.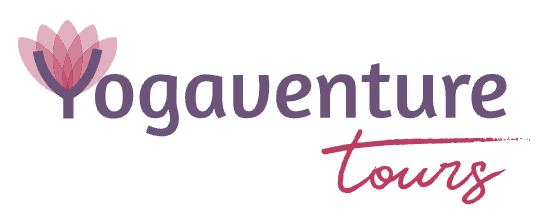 Who is the target market?
Yogaventure Tours specializes in yoga themed adventures in the Niagara-on-the-Lake area. Tours include bike and wine tours, paddle boarding and picnics, sunset yoga in lavender fields and yoga and snowshoeing in vineyards. These yoga adventures are for people who are looking for a wellness getaway in the Niagara area. They are usually a more fit audience, as much as these tours require bike riding, paddle boarding, snowshoeing and other physical activities.
How do we prove this is a credible wellness event and tour operator?
We include lots of high quality photos of real clients right on the home page.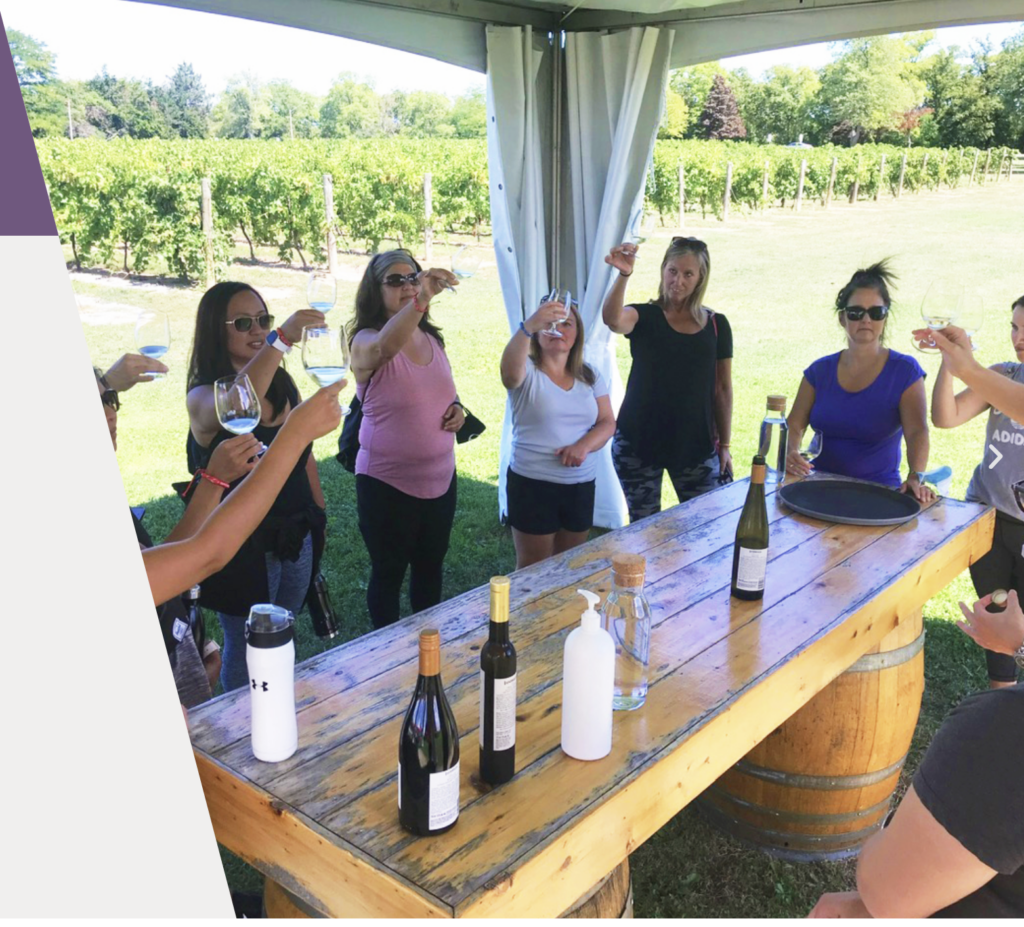 We also include client testimonials.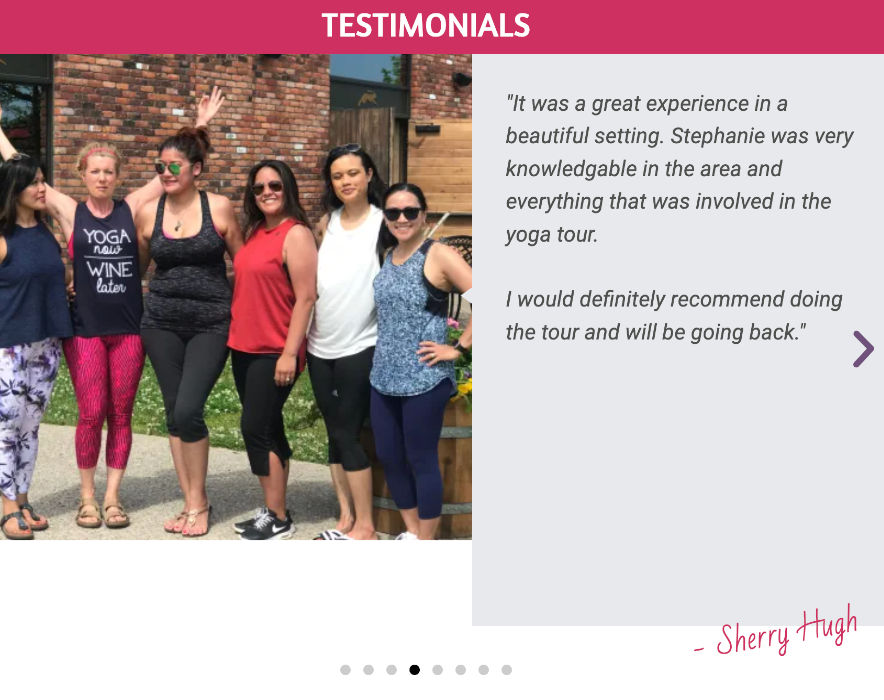 How do we showcase their tours?
We have a section in the navigation menu called "Wellness Events". Under there you can find all the programs that Yogaventure Tours offers.

Also right on the home page we feature all four major tours including a photo and a description of each event.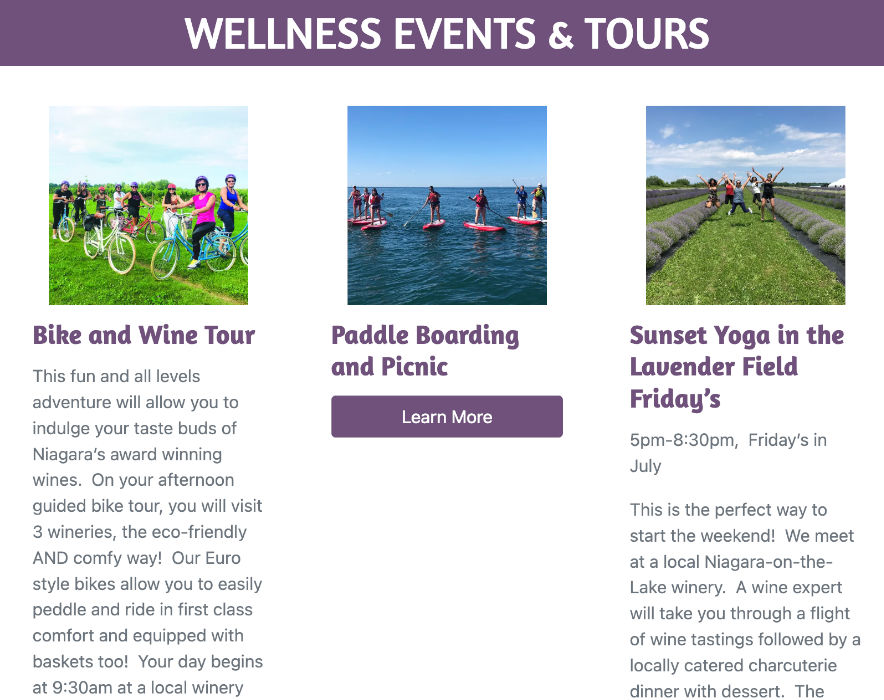 What do we do to improve tour signups?
We simplified their header menu to better separate each of the four events onto its own page. The old website used to feature multiple events on one page, and required people to click a dropdown menu to choose their tour. This was cumbersome and not intuitive. We also improved the booking system, allowing Yogaventure Tours to set the specific days that are available for booking.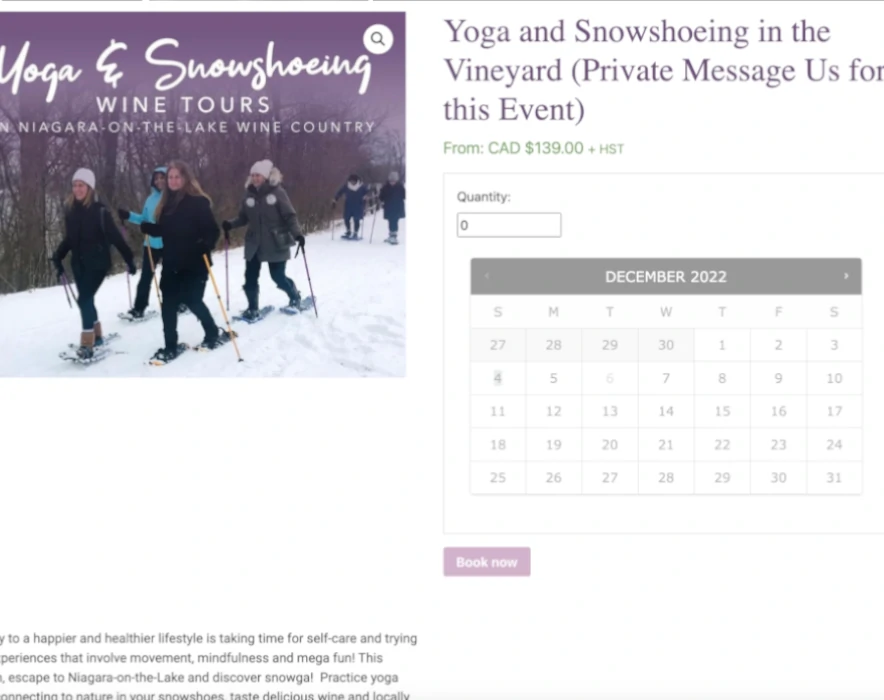 Linking the yoga website with Mailchimp
Yogaventure Tours had an already existing Mailchimp newsletter, but the website wasn't linked in any way. We helped improve newsletter signups by including this integration onto the website. Now when people sign up on the website, they're automatically signed up. Now when people sign up on the website, they're automatically signed up on Mailchimp to the Yogaventure Tours newsletter.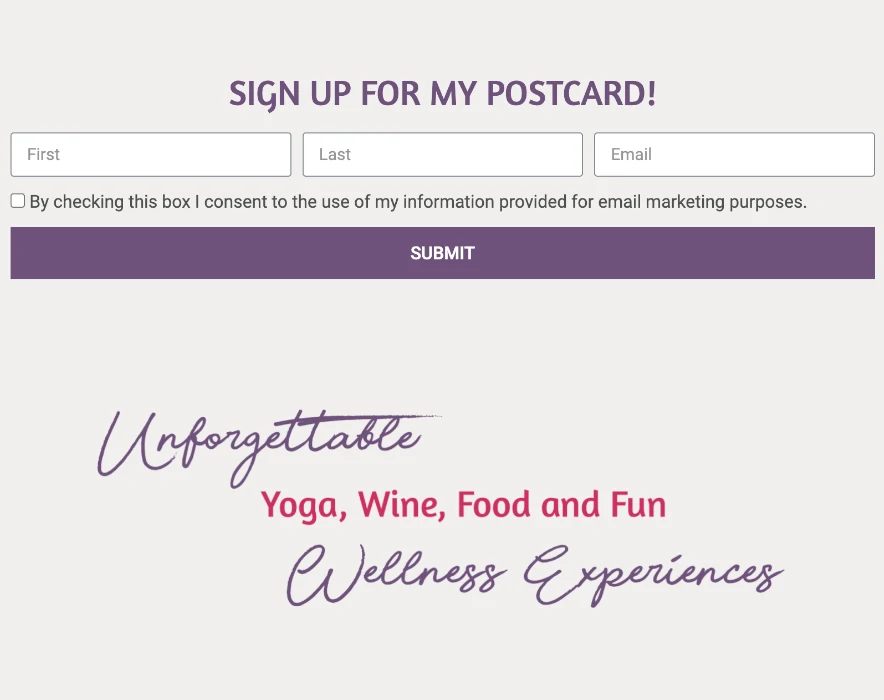 Building a Yoga instructor website
GAVAMEDIA specializes in all kinds of websites, including yoga sites. Contact the helpful GAVAMEDIA support team to get started today.
Visit the site: yogaventuretours.com