Get up to $2,400 to Upgrade your E-Commerce 

In this digital age, small businesses must have a strong online presence to reach a broader customer base. The Canada Digital Adoption Program (CDAP) offers micro-grants of up to $2,400 to eligible Canadian small businesses to enhance their digital capabilities. As a participant in the CDAP, Gavamedia is here to help you leverage this grant to improve your website or build a new e-commerce website.
The CDAP Micro Grant: What You Need to Know
The CDAP micro grant provides financial support to eligible small businesses looking to enhance their digital presence. The grant can be used for various digital services, including website design and development, social media management, digital marketing, and much more. With Gavamedia's assistance, we can help you apply for and receive this grant and create a personalized plan to improve your digital infrastructure.
Gavamedia's Services: Website Design and Development
At Gavamedia, we provide website design and development services to help you make the most out of your CDAP micro grant. We can help you create an all-new e-commerce website or improve your existing site's functionality. Our team of experts can help you add features to your website, such as online reservation/booking tools, online ordering systems, and electronic payment options, to make your website more user-friendly and efficient.
Assessment Tool: Check If You Qualify
Not sure if your business is eligible for the CDAP micro grant? Use the grant assessment tool provided by the Canadian government to find out. This tool will guide you through a series of questions to determine if you qualify for the grant. Click here to access the grant assessment tool: https://ised-isde.canada.ca/site/canada-digital-adoption-program/en/canada-digital-adoption-program-grant-assessment-tool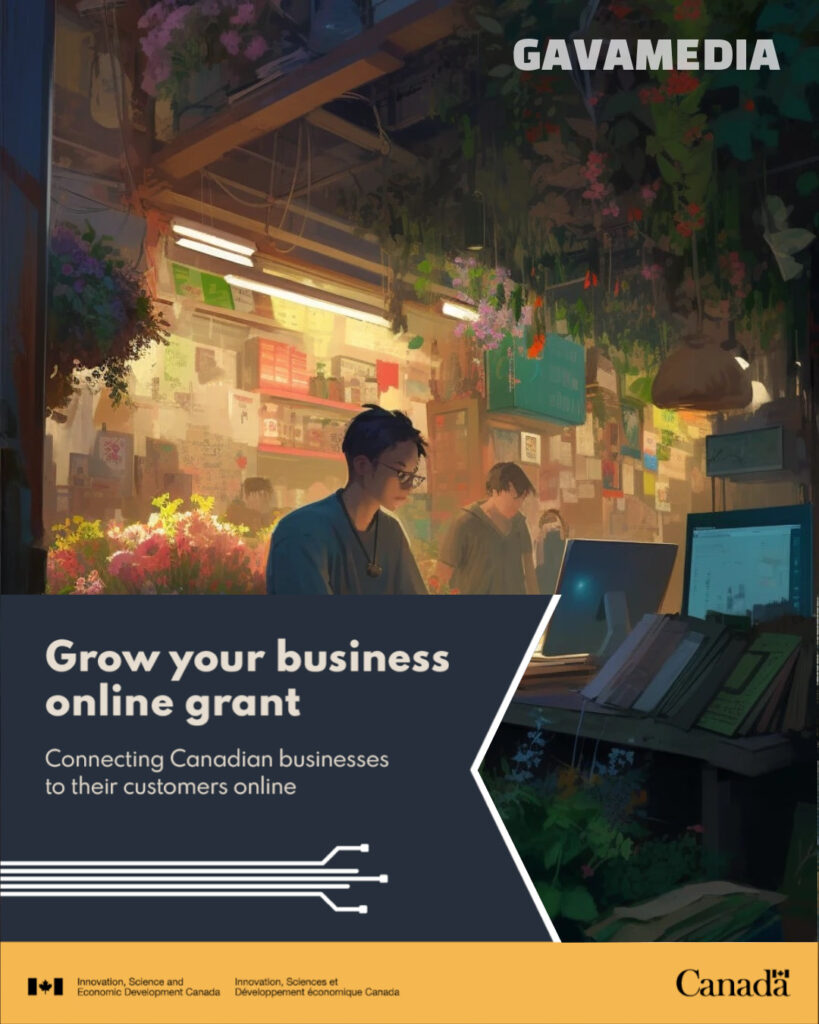 Benefits of Gavamedia's CDAP Services
Working with Gavamedia to improve your digital infrastructure comes with many benefits, such as:
Increased online visibility: By creating a new website or improving your existing site, your business can reach a wider online audience.
Improved customer engagement: By adding new features to your website, you can provide an enhanced user experience, resulting in repeat business and customer satisfaction.
Increased revenue: By streamlining your business processes, such as online ordering, and improving your online presence, your business can generate more revenue.
The CDAP micro grant presents an excellent opportunity for small businesses in Canada to improve their digital capabilities. With Gavamedia's website design and development services, you can maximize the potential of this grant to build a stronger digital presence and reach new customers. Contact us today to learn more about how we can help your small business succeed in the digital world.