Harnessing Elementor's AI Tools

In the ever-evolving landscape of web development, Gavamedia stands as a pioneer, offering custom-built websites from scratch. What sets us apart is our ability to leverage the latest technology, especially Elementor's AI editing tools, to create websites with unique and original photos. Let's delve into how Gavamedia integrates AI into web development and why we're your ideal partner in crafting exceptional websites.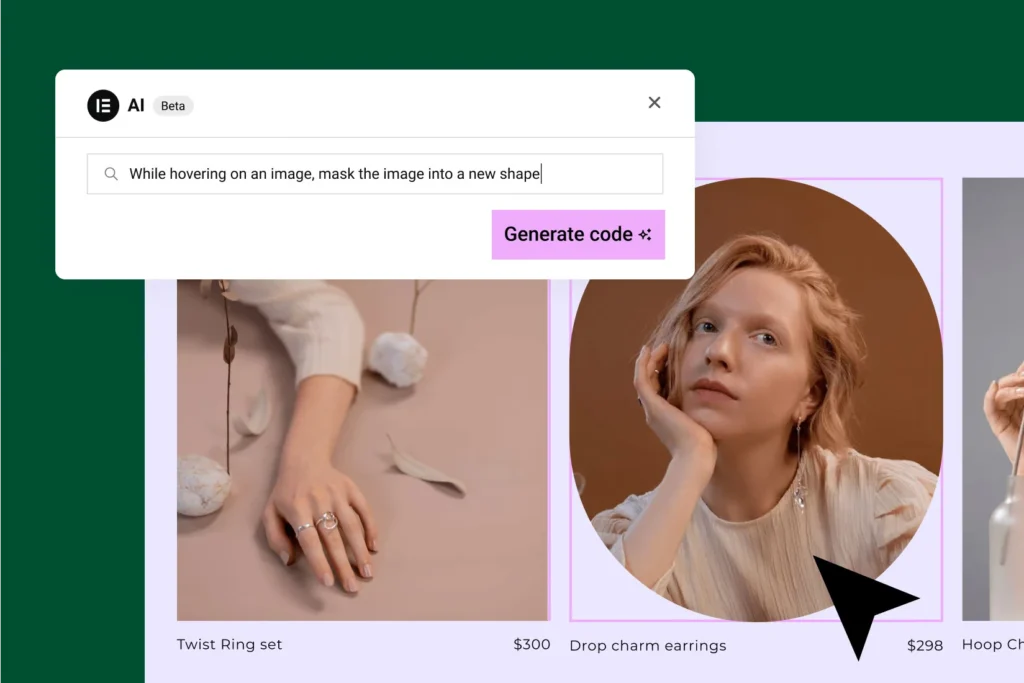 Gavamedia – Your Web Development Innovator
Gavamedia isn't just another web development company; we're your innovation partner. We understand that a website isn't merely an online presence—it's your digital identity. Our mission is to craft websites that are not just functional but visually captivating and original. Elementor's AI editing tools play a pivotal role in achieving this goal.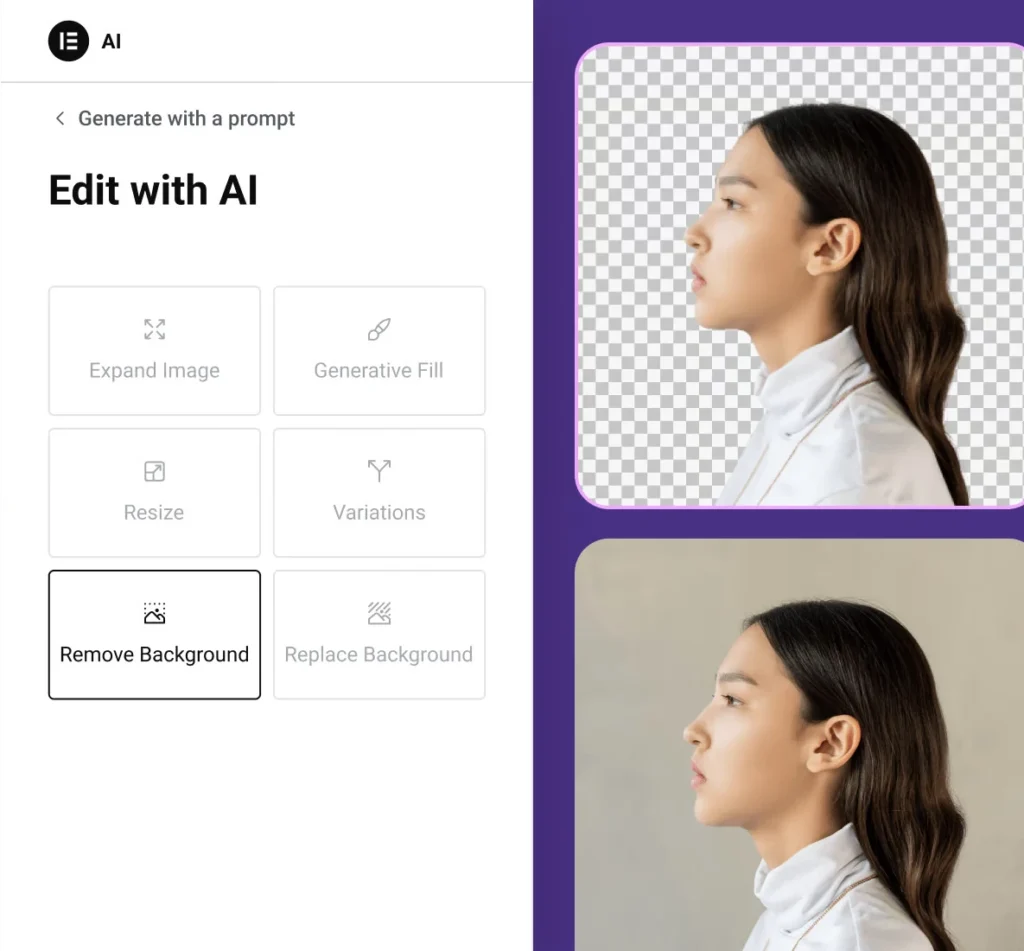 Elementor's AI Editing Tools – The Game Changer
With the integration of Elementor's AI editing tools into our workflow, Gavamedia has taken web development to a whole new level. These tools empower us to create websites that are truly unique, with original photos that capture your brand essence. Here's how Elementor's AI editing tools enhance our capabilities:
Image Generation
Elementor's AI image generator allows us to envision and create custom images effortlessly.
We select the type, style, and aspect ratio, and with the help of AI, we bring your ideas to life.
This ensures that your website has visuals that are tailor-made to complement your brand.
Image Variations
The Variations function enables us to explore endless possibilities with each image.
We can use generated images as references to create new versions with different styles, ensuring diversity in your website's visuals.
This feature puts you in full control of your website's creative direction.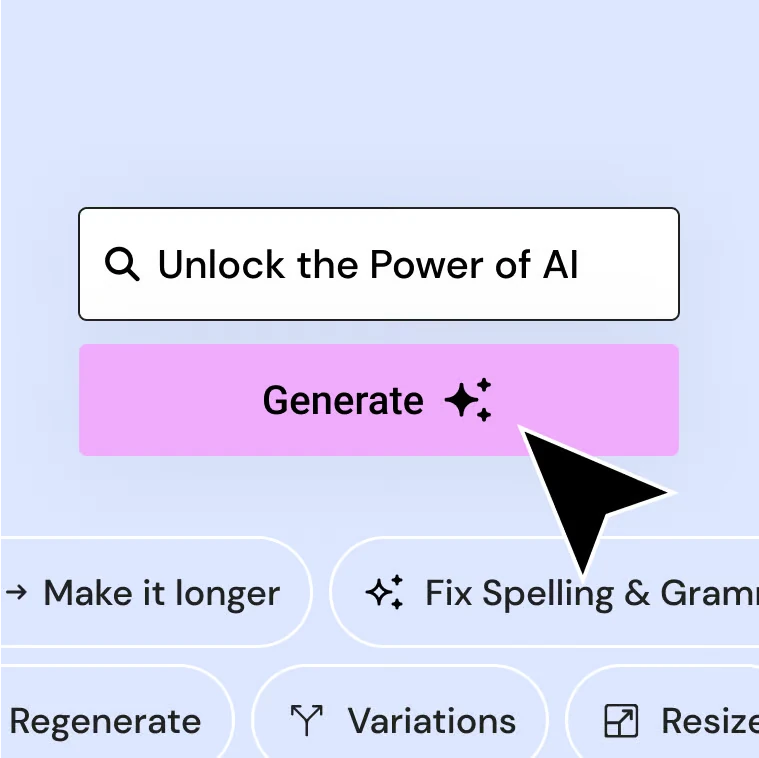 Generative Fill
Elementor's AI allows us to fine-tune images with unparalleled accuracy. We can modify and enhance specific elements while preserving the image's overall integrity, ensuring every part of your website is precisely tailored to your needs.
Seamless Background Editing
With the Remove Background and Replace Background tools, we can isolate objects within images and create transparent visuals or entirely transform the image's context.
Whether you need product images or portraits to seamlessly blend with your website's background, we've got you covered.
Unique Photos for a Unique Website
At Gavamedia, we understand that stock images can only take your website so far. Elementor's AI editing tools enable us to create original photos that set your website apart from the competition. These unique visuals not only enhance your brand identity but also leave a lasting impression on your visitors.
Leave the Technical Details to Us
We know that technical issues can be a stumbling block for website owners. That's where Gavamedia excels. We take care of all the technical aspects, including hosting, maintenance, security, and updates. With us by your side, you can focus on your core business, knowing that your website is in capable hands.
Let Gavamedia Create Your Unique Website
If you're seeking a web development partner that combines the power of Elementor's AI editing tools with creativity and technical expertise, Gavamedia is your ideal choice. We'll craft a unique website from scratch, complete with original photos, to help your brand stand out in the digital landscape. Leave the technical intricacies to us, so you can concentrate on growing your business.
Reach out to Gavamedia today, and let's embark on a journey to create a website that not only represents your brand but also sets new standards in web design. Together, we'll redefine your online presence and captivate your audience like never before.